Running around Chicago's western suburbs today I came across my first drive-thru Starbucks. It's about the size of a large photo-mat and has absolutely no tables inside or out.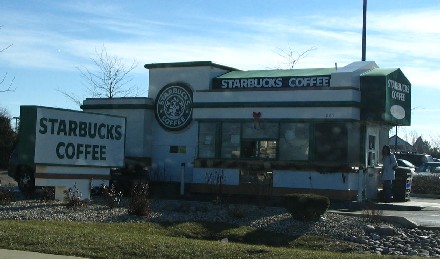 This makes a lot of sense to me for heavy traffic areas, and is a better idea than some of the
stupid marketing tricks the company is trying
, but this type of store does goes against the "experience thing" that Starbucks is trying to achieve.
This is the first and only one I have seen. Is this place unique or has anyone seen any more out there?